place a custom order with us
RECEIVE 10% OFF YOUR CUSTOM ORDER IF YOU GIVE US YOUR OLD CLOTHES TO UPCYCLE
We are working on this new thing where you give us your old clothes, and we upcycle them into something you will use and love again.
FREE UK SHIPPING ON ALL ORDERS
Before placing a custom order, please read our terms and conditions:
We require a deposit of £25 on all custom orders, after we consult with you via email to confirm your custom order.
The £25 deposit is to secure your slot for a custom order. It is only paid after confirming the custom order, and is non-refundable. We do not charge it straight away, as we need a consultation first on what you would like made. If it's a perfect fit, then we will charge the £25 to secure your slot and start working on your order. If it isn't a perfect fit, we won't be charging anything.
We always double check with you to ensure you are happy with the design. At any time you dislike the design, you are encouraged to tell us so we can make it to your preference. We only start making the custom piece in final fabric once you have confirmed the design and are happy with everything.
All custom orders are NON-REFUNDABLE
Custom orders are personalised for you and to your requirements, which costs us a lot of time to make, therefore custom orders cannot be refunded.
Once we complete your custom order, we will notify you via email and give you an invoice to pay the rest of the fee before sending it out for delivery. For example, if a custom bag costs £100 in total, you have paid a £25 deposit, you have £75 left to pay. All costs are discussed prior to sending the invoice, to make sure you are aware of the final price.
We are not responsible for any delays or lost orders during the shipping period, however if this occurs, we will contact the courier and help you out in that way. See our Shipping Policy for more information. All of our custom orders are sent with shipping insurance. Local orders can be picked up from our studio.
Upon placing a custom order with us, you agree to these terms and conditions.
PLACE A CUSTOM ORDER HERE
Please fill in this form below to place a custom order with us. Once this has been sent, we will email you back within 24 hours to consult you about your custom order before we confirm it. So please ensure you give us your best email.
Custom Orders typically take between 1-3 weeks, so please make sure you let us know 1 month in advance if you'd like something made by a specific date. This does not include the shipping time, as it can vary depending on the country it's being sent out to. Refer to our Shipping & Delivery page for more information.
We only use your email address to communicate with you regarding your order, it will not be used for marketing purposes unless you give us permission to. See our Privacy Policy for more information.
Here's What Our Customers Say About Us: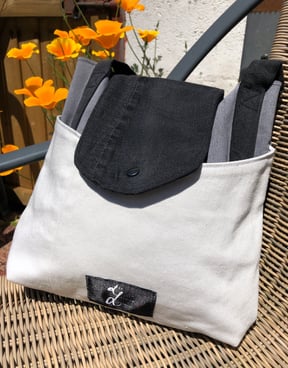 "Ethically/sustainably produced, well made and absolutely stunning! My custom order fit my idea of "the perfect tote bag" to the tea and I couldn't be more happier with both the customer service, packaging and product. It will definitely be a piece that I will keep in my closet for years to come and I definitely recommend The Fashion Alchemist to any consumer that wants to be unique yet classic and sustainable. ♥"
- Giezl H.